False Bliss album launch w/The Honey Farm and MNDMTH
£

5.00
Sold out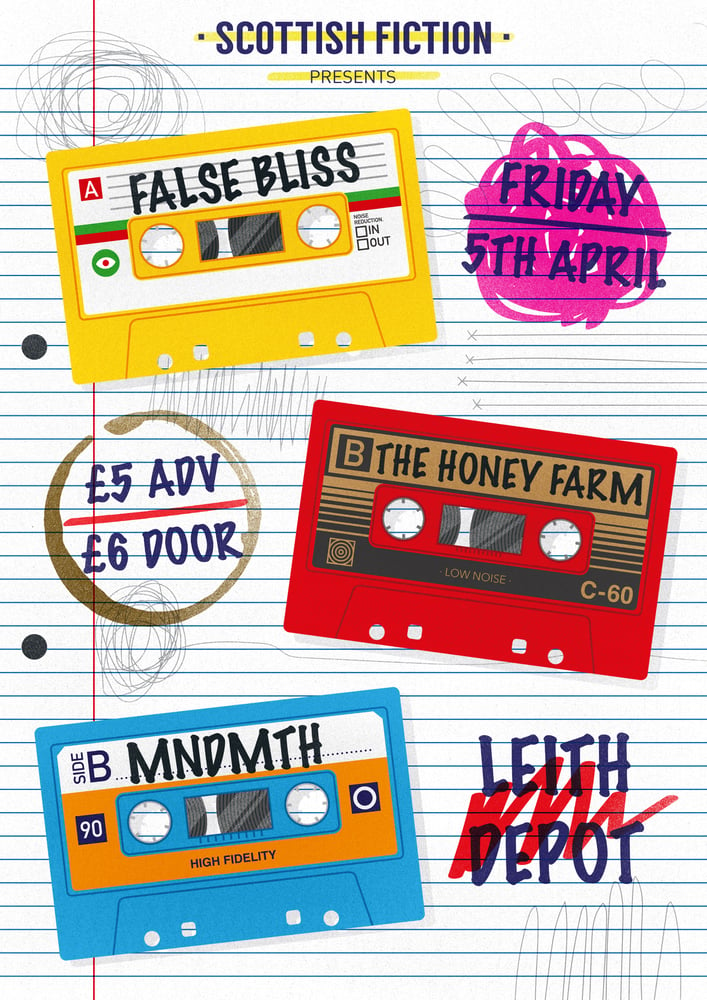 We were called DTHPDL, then we became False Bliss.
FALSE BLISS
We're launching our album Ritual Terrains through Scottish Fiction on April 8th and we're throwing a party in our favourite venue to celebrate. Recorded during a hazy, mist-filled week in autumn 2018, the album touches on themes of loss and adventure while traversing musical terrain previously uncovered by Tortoise, Fugazi, Sonic Youth etc.
Support comes from...
THE HONEY FARM
You may have seen them supporting Lydia Lunch and the Fire Engines last August at Leith Theatre! They describe themselves as "potentially the first and only and by default greatest Scottish female rap group of all time."
MNDMTH
Opening up is Stu Brown aka MNDMTH. MNDMTH challenges the traditional role of the drummer by putting the drums at the fore and expanding the sonic palette and possibilities of the drum kit. Triggers and software allow the drums to become a means of controlling and manipulating electronic sounds and visuals in real time to generate an immersive, multi-layered, audio-visual performance which steps outside of the usual conventions of drumming, while remaining true to the intense rhythmic drive that only this instrument can provide.
Intermission entertainment supplied by the debut performance by electronic knowledge master, DJ Liquid Shoes.
£5 adv/£7 door
Leith Depot
April 5th
8pm doors